I feel I should say Happy Tax Day or something, but for some reason it doesn't feel right. There is most definitely no happy when it comes to taxes for me. We always owe because I'm "self-employed". But I hope that many of you got a large refund and do have a Happy Tax Day.

I have done you a grave disservice, I have to admit. I have not yet shared with you one of my most favorite nighttime snacks. I've told a handful of my friends and every single one wondered where this unknown marvel was all of their life. As was I the first time I learned of this simple yet incredible treat that I have now named "Emergency Cake".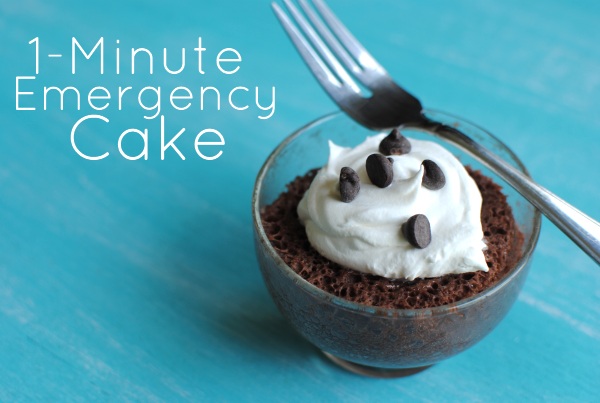 We all have our emergencies don't we? Tax Day maybe? The idiot who cut us off in traffic this morning. The rude cashier who didn't accept our coupon at the store. Or perhaps your emergency is that it's Tuesday. Whatever it is, I have the cure.
It's called Emergency Cake. And it will come to your rescue.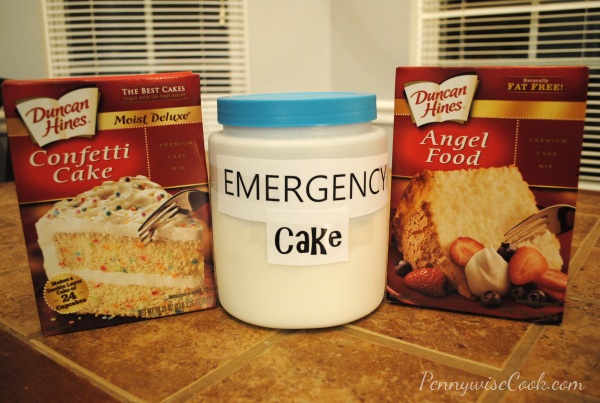 You see, you only need two ingredients to make up weeks worth of this Emergency Cake. A box of Angel Food Cake and a box of your desired flavor cake. Mix them together and keep them in a container. I bought this storage container at Dollar Tree to keep my cake mix in. I actually have two of these, one for confetti cake and one for devil's food cake.
As if only needing two ingredients wasn't enough, it gets better. I'm a little impatient sometimes, especially during my cake emergencies. It only takes 1 minute to have a piece of cake ready for your face.
You might have heard of this being called 3-2-1 cake. That's another way that you can remember how to make it. Although every single time we make it (which is a lot!), my husband proceeds to ask me how.
3 tablespoons of your cake mix
2 tablespoons of water
1 minute in the microwave
You can make this in a mug or a little dessert cup like I have here.
You have cake in a pinch and yet you won't have to worry about a cake staring you in the face the next day. These aren't the largest pieces of cake that you've ever had. But with a little whipped cream on top with sprinkles or chocolate chips, they are plenty. Although my husband would argue otherwise. He doubles the recipe most days.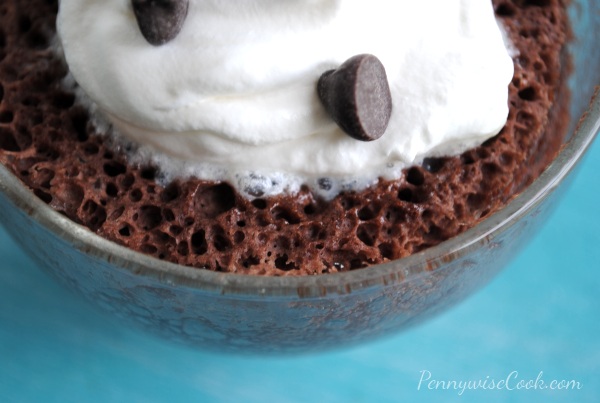 Unfortunately, I've come to the conclusion that I have emergencies every night and therefore have to eat emergency cake.

You might just have the same issue!
You will be happy to know that it's not bad in calories. One piece has around 50 calories depending on your cake mixes. And of course whatever you add to the top.
Let me know if you have an emergency tonight and how your cake turned out!
The Hidden Pantry shared this awesome recipe and I did some research to find out it was originally a Weight Watchers recipe which means it definitely can't be all that bad on your diet!
Like this post? SHARE it!