My sister has been making fun of me lately. This isn't really anything new because she has always done this. We're 4 years apart so it's what you would expect. Back in the day she would make fun of me for the way I walked or the way I'd say something. You know, silly, ridiculous picking-on-your-sister kinda stuff. Now that we're older, I'm used to it. It came with the territory of being the family baby.
Nowadays it's things like her latest picking about my use of chickpeas in recipes. She thinks I'm silly for using them in so many dishes and in things that you wouldn't normally expect to find them in. It's alright, she can just pick away because I love my chickpeas! And for the record, I love my sister too.Very much so. It's her birthday today so I want to wish her a happy one! I might just buy her a can of chickpeas! 😉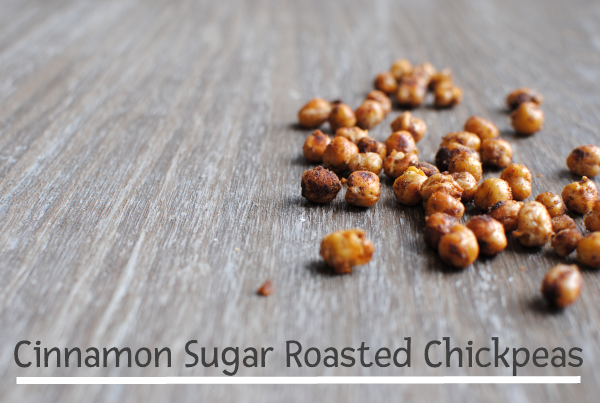 Yes, I admit it. I am a fan of chickpeas, otherwise known as garbanzo beans. I like them right out of the can on salads, mixed into cookies or cakes, and my newest favorite- roasted in the oven for a snack! The best part of roasting them is that they can go savory or sweet. I have a sweet tooth the size of Texas so I usually go that route.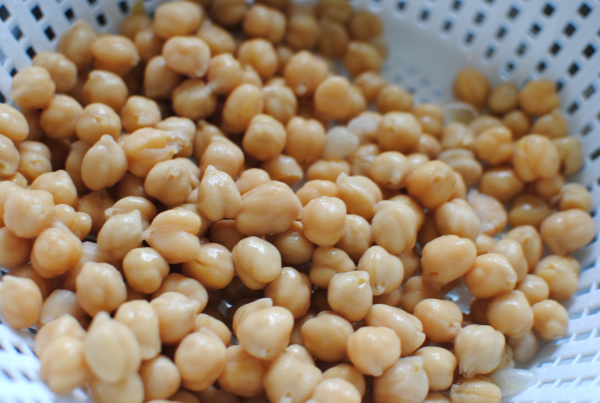 I came across a recipe for Sweet and Salty Roasted Chickpeas over at The Cupcake Project and HAD to make them! I made a few slight changes and they were incredible. These are so incredibly cheap and easy to make and it's awesome that these make for such a healthy snack too.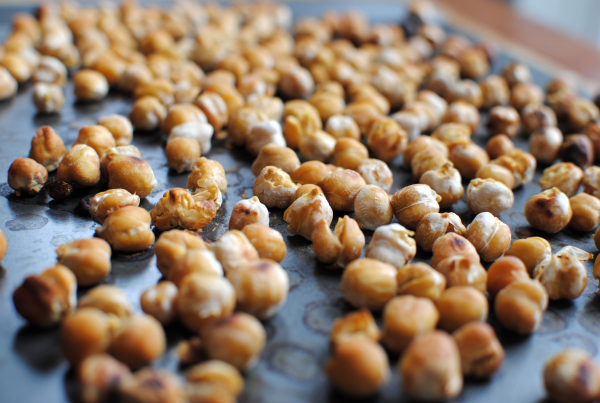 The first step is the easiest. Bake them for 30 minutes without doing a thing. Of course you'll want to bake them on parchment paper or a nonstick baking mat. It's only after they cook that you add the yumminess.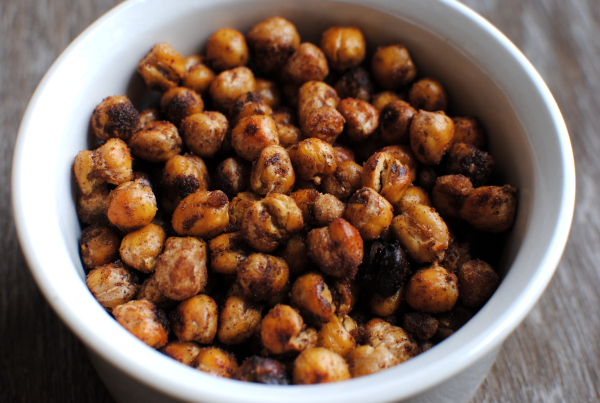 Then you transfer them to a bowl to mix in the olive oil, cinnamon and brown sugar. The next step isn't as simple. Trying to not eat the entire batch is the hardest step of all.
I failed at this step.
I ate every single last chickpea.
Recipe adapted from The Cupcake Project.
[amd-zlrecipe-recipe:69]
P.S.- A very BIG Happy Birthday to my sister! I love you!
This post may contain affiliate links. You can read more about this in my disclosure policy.
Like this post? SHARE it!