How was your weekend? After finally getting over a horrible sickness that suddenly struck early in the week, it finally subsided just in time for the weekend. And of course, while you lay in the bed for days, what is there to do? Twiddle your thumbs? Do a crossword puzzle? Check everyone on earth's facebook status? Yes, I did all of those things. But eventually, you'll find the back of your eyelids. Or you'll find your ceiling fan, like I did.
And I thought, man I don't like that ceiling fan.
And so I began a ceiling fan makeover plan, which I intended to carry out over the weekend assuming that I was feeling better. And we did! I can't wait to show it to you. Makes buying a new fan look silly.
Now, onto BLUEBERRIES! Oh and fragrant, citrusy lemon. All apart of this heavenly fluffy cheesecake.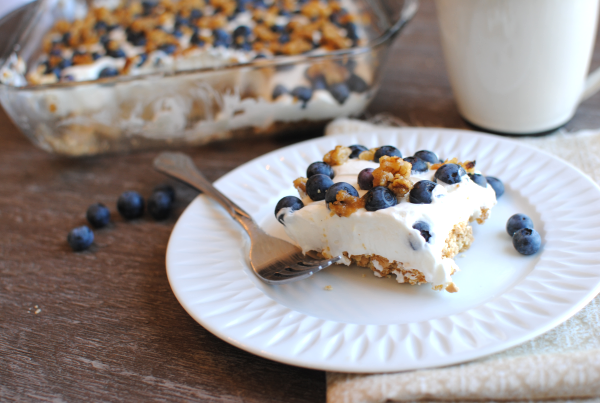 Animal crackers. Yes, animal crackers are what the crust is made out of. It's a take on your everyday graham cracker crust, only this is a bit healthier and you'll have a bag of animal crackers leftover in the pantry for later. What could be bad about that?
Our trip to Mississippi a couple weeks ago was so nice. My husband's parents and grandparents have a huge garden full of heavenly veggies. They also have a row of blueberry bushes that were just brimming with the most lucious and plump blueberries just begging to be picked! And so we did. Lots of them.
My youngest has recently discovered them. While I don't always like to change her diapers after she's eaten a handful of blueberries, I can't deprive her of their yumminess, can I?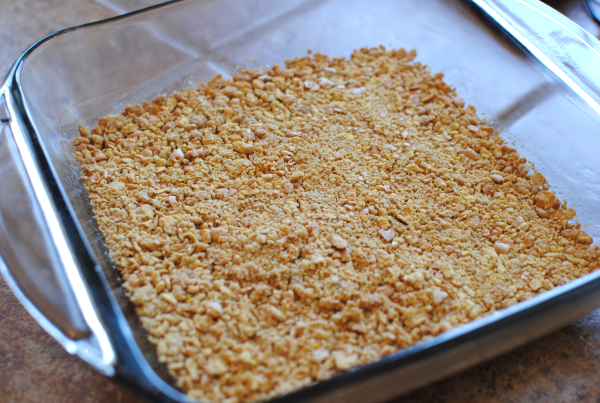 These are the animal crackers. Crushed and mixed with some warm butter and a surprise zing of lemon zest. Although, you know something? I've always noticed a slight lemony taste in animal crackers myself. I think the lemon zest pairs well with them.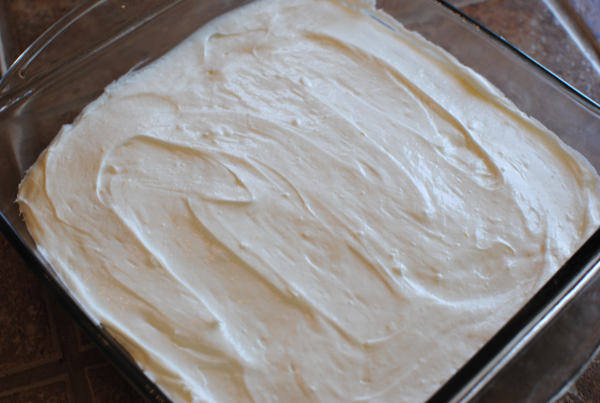 This is the fluffy part of the cheesecake. And man is it fluffy. If you're looking for a dense kinda cheesecake, then this one isn't for you. This is one of my grandma's recipes for no bake cheesecake and it is like a heavenly cheesecake cloud. I absolutely adore this cheesecake and how easy it is. Even if you don't make the lemon blueberry version of this, I highly encourage you to try just the cheesecake part.
Psssst. It's actually lower in calories too which makes it all the more worth diving into.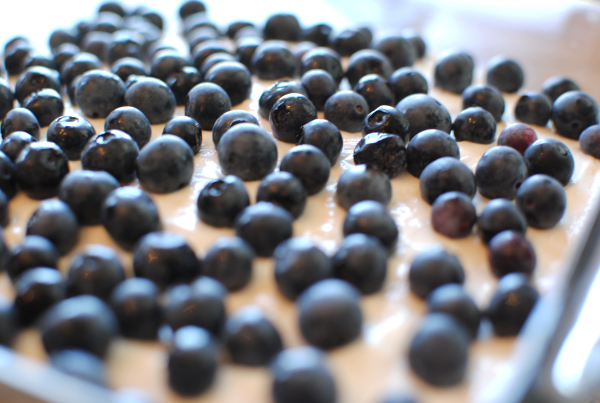 Now it's time for the big, juicy, plum blueberries in all their purple glory. I swear, they don't need any help looking beautiful do they?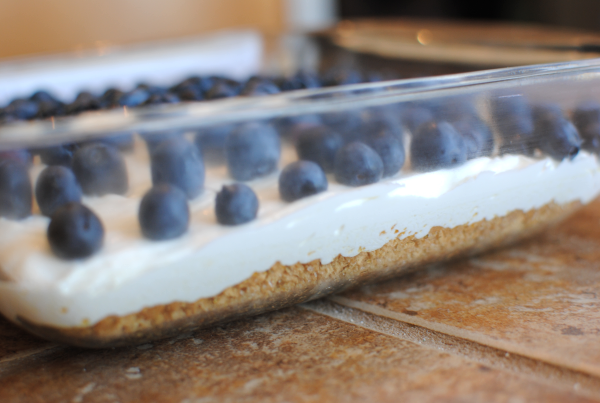 Here's a little side boob, ahem, blueb-erry shot for you! You'd think it's done, but it's not! Getting there….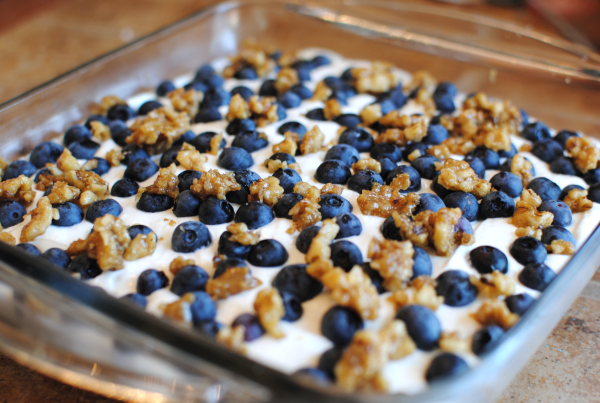 It's not complete without the crunchy walnut streusal topping. Adds a little sweetness and crunch to this loveliness.
Happy Pennywise Cooking!
Fluffy Lemon Blueberry Cheesecake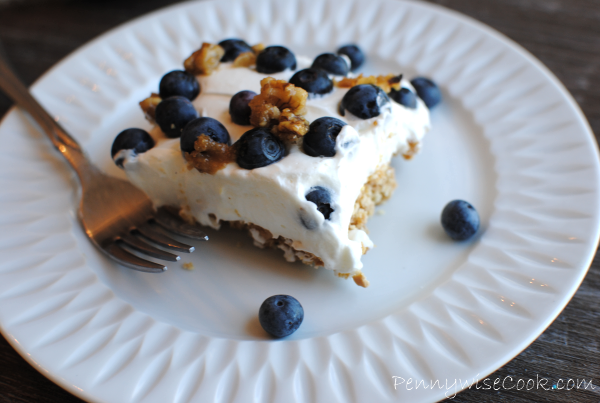 Blueberries top this fluffy and creamy cheesecake with a very subtle lemon flavor.
Ingredients
For the Crust

1 and 1/2 c. Animal Crackers, Crushed Finely
2 Tbsp Sugar (or substitute)
3 Tbsp Butter, Melted
1 Tsp Lemon Zest

For the Filling

1 (8 oz) Package Cream Cheese, Softened
1/2 c. Sugar
2 c. Cool Whip
1 Tsp Lemon Zest

For the Topping

1 c. Fresh Blueberries
1/4 c. Walnuts, Chopped
2 Tbsp Brown Sugar (I used Splenda Brown Sugar)
1 Tsp Butter, Melted
Method
Preheat oven to 350 degrees. Mix crushed animal crackers, sugar, butter, and lemon zest together and flatten into a greased 8x8 baking dish, Bake for 10 minutes. Take out and place in refrigerator.
For the filling- Cream together the cream cheese, sugar, and lemon zest. Fold in the cool whip until combined. Take cooled crust out of the refrigerator and spread the filling onto the top.
For the topping- Sprinkle blueberries evenly across the top of filling. Carefully, use a spoon to push them down a bit into the cheesecake. In a small bowl mix the walnut and brown sugar together, then pour in the melted butter. Mix well, then sprinkle the streusal across the top of the cheesecake.
Place in refrigerator for at least an hour before serving.
Notes
The longer this sits in the fridge, the easier it will be to cut!
Not a lemon fan? Don't worry, the lemon taste is very subtle.
http://pennywisecook.com/fluffy-lemon-blueberry-cheesecake/
Like this post? SHARE it!