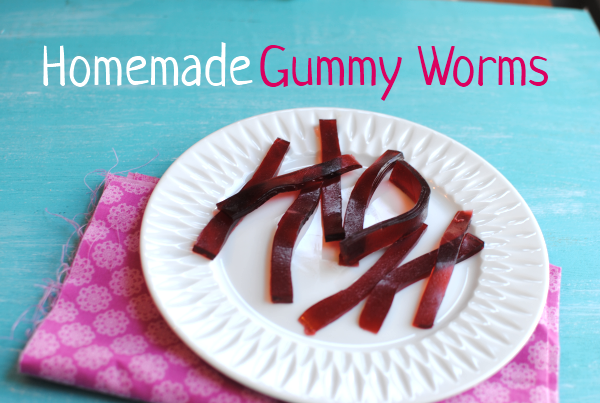 Looking back on when I was a kid, I remember always having a sweet tooth. My grandma likes to tease me about an instance at a church potluck when I was about 6. It was one of those with a ton of yummy home cooked food.I asked my mom if I could have a piece of pie (or cake or something, my memory is fuzzy- trust me it was something like that). She said no. (not sure if I couldn't have pie because I didn't eat all of my dinner or if it was because I had already eaten dessert!) And like most smart children, I went and asked the sweetest lady that I knew, Mrs. Benny,  if I could have a piece of pie. With all of her sweetness, she told me yes and I proceeded to eat the biggest piece of pie you've ever seen. My momma caught me eating my sweet treat and I got in trouble. Poor Mrs Benny said she didn't know that I couldn't have dessert. To this day I love that "sweet" lady!
One thing that I've always been a big fan of is gummy candy. Doesn't even matter what kind, I just love the texture of gummy candy. My daughter shares this love with me. But most gummy snacks are so packed with sugar that we have to make them a special treat.
Did you know that you can make your own gummy worms at home? Not only that, but it's crazy easy and incredibly inexpensive! Plus they contain no sugar so you don't have to worry about your little ones climbing the walls after consuming them.
We are talking 3 ingredients and a little fridge time and viola! Homemade, sugar-free, guiltless gummy worms.
Recipe courtesy of Food.com.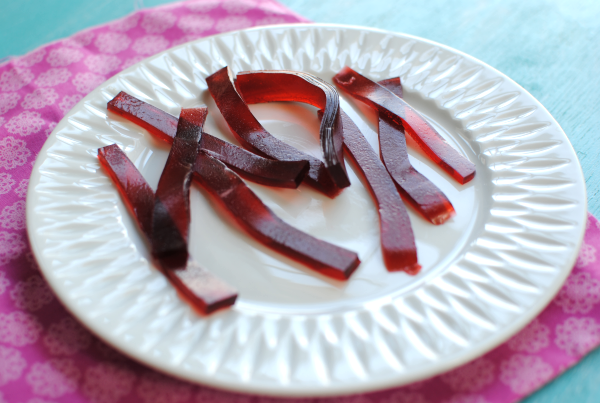 Gummy worms that you don't have to feel bad about giving to the kids!
Ingredients
3 envelopes unflavored gelatin
2 packages sugar-free gelatin (any flavors)
1 cup boiling water
1 package Kool-aid for sour gummy worms (optional)
Method
Whisk together unflavored and flavored gelatin in a large bowl. (Add Kool-aid if preferred)
Stir in boiling water until powders are dissolved.
Refrigerate for 45 minutes then cut into long strips to make worms.
Notes
It's recommended that you keep the gummy worms in the fridge. They can get really soft and almost melt if not kept in a refrigerator.
Obviously these aren't going to taste exactly like real gummy worms, but they do satisfy the craving for gummy treats!
http://pennywisecook.com/homemade-gummy-worms/
Like this post? SHARE it!