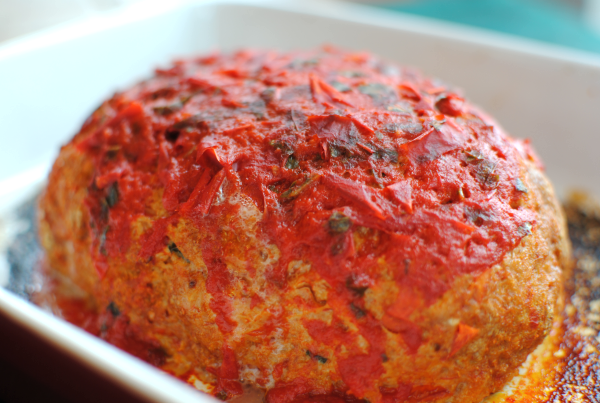 I've told you before how I don't make meatloaf very often. I'm working on that now that I have been made aware that my family apparently loves it. Who knew?!
My garden has been very fertile in the basil department lately so I knew that I had to whip something up that involved sweet and fragrant basil. I'm not sure why meatloaf came to mind, but it did, so I went with it. Determined to get away from that stereotypical ketchup flavor, I decided to go with something else that shared the same fiery red color.
Red peppers. Yes. Those would be perfect.
But going off the result of a recent stuffed red pepper experiment in my home, I knew that they would have to be roasted and pretty much beyond recognition. At least for this family to eat them. So I pulverized them. Or in other words, pureed them along with the basil and made a sauce to go inside and on top of my meatloaf.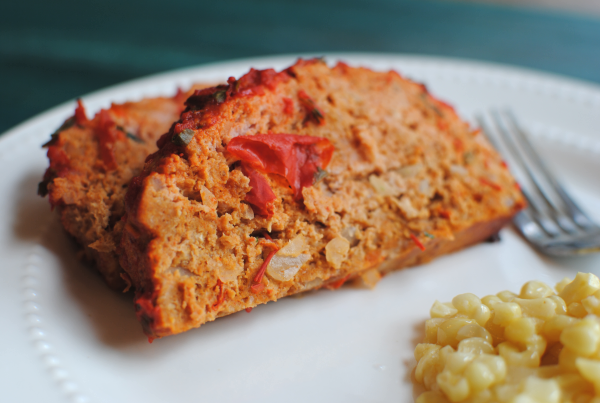 The result was nothing short of amazing. They took the bait y'all! I watched my 5 year old an entire piece of this meatloaf. I kid you not.
Albeit, she did say when she was finished "mommy, I didn't like this meatloaf but I ate it all." Hmmm, makes a lot of sense. It's not as if I was forcing her to eat it! Nevertheless, my husband even ate the leftovers for lunch the next day so it must have been at least edible otherwise he would've left it there "for others to eat".
The only issue I'd have to say I had with this meatloaf was the sauce needed a little pep. Maybe just a little more salt and pepper and I could've pureed it just a tad bit more. But aside from that, I was fairly impressed with its fanciness compared to your average ketchup meatloaf. (Even though that's also very tasty!)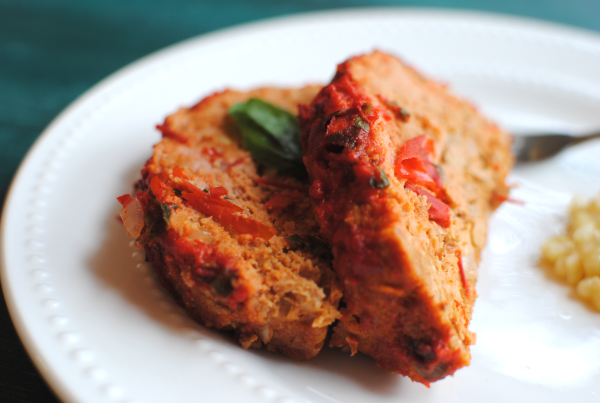 If you're brave enough to try this one or your family, or perhaps need a change from ketchup you might try this one out!
Enjoy!
| | | |
| --- | --- | --- |
| Roasted Red Pepper Basil Meatloaf | | |
Author:
A change from your everyday ketchup meatloaf, this one lends its fanciness from roasted red peppers and fragrant basil!
Ingredients
1 lb Ground Turkey
1/2 c. Onion, Finely Chopped- Minced
1 Egg White
4 Large Basil Leaves, Chopped (or about 3 tbsp)
Dash salt & pepper
2 Tsp Minced Garlic
1 Jar Roasted Red Peppers
1 and 1/2 c. Bread Crumbs
Instructions
Preheat oven to 350°.
In a food processor or blender, puree the red peppers and basil together along with salt & pepper.(Should make about 1 cup sauce)
In a large bowl, combine ground turkey, onion, garlic, egg white, basil, bread crumbs, and 1/2 red pepper sauce.
Form into a loaf in a small baking dish or loaf pan.
Bake for 40 minutes. Remove from oven and pour the other 1/2 c. red pepper sauce over top.
Continue baking for another 15 minutes or so. Internal temp should reach at least 170°.
Notes
Feel free to play with the spices in this one!
Like this post? SHARE it!