I'm at the Dollar Tree a LOT y'all. There is one really close to my house and that's part of the reason why. The other reason is because they have things for $1 that would most likely cost you more going anywhere else. I could be their spokesperson. I would totally do it for free dollar merchandise too. Maybe a Dollar Tree head honcho is reading this right now and wants to put me in a commercial. I would be ok with that.
I made this wreath a couple of weeks ago using one of those wicker beginning wreaths that you can find at Dollar Tree. I see them there all the time and keep thinking that I could use them in some way and I finally figured out how. I've been on a window kick here lately since we've been redoing our living room. Hanging random windows from the ceiling is so much fun and a change from plain old pictures hanging on the wall.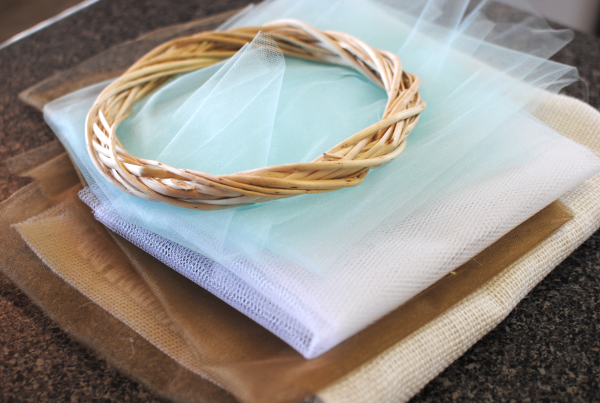 Tulle is a very affordable way to make arrangements, wreaths, and other crafts for home decor. It's usually around $1 per yard at Walmart.  And my new favorite fabric is burlap. It's so rustic and imperfect. Even with it's strings hanging down, it's still nice to look at.
What you'll need:

1 Wicker beginning wreath
3 Yards Tulle in the color of your choice
1/2 yard Burlap in color of your choice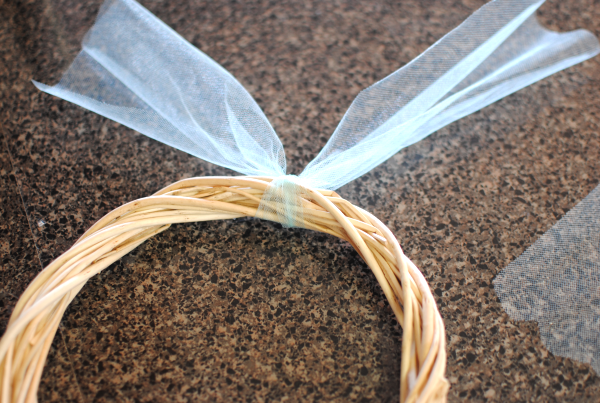 It's SO simple. Cut your tulle into strips that are the same size. About 2-3 inches wide. You just tie bows and then make a second knot.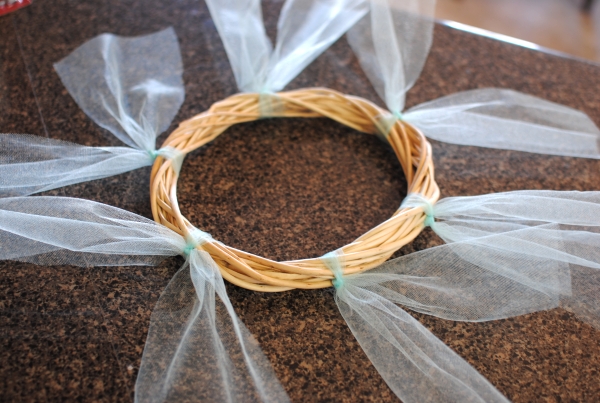 Tie them evenly dispersed around the wreath. Then you can come back with a second color to go in between to add more depth.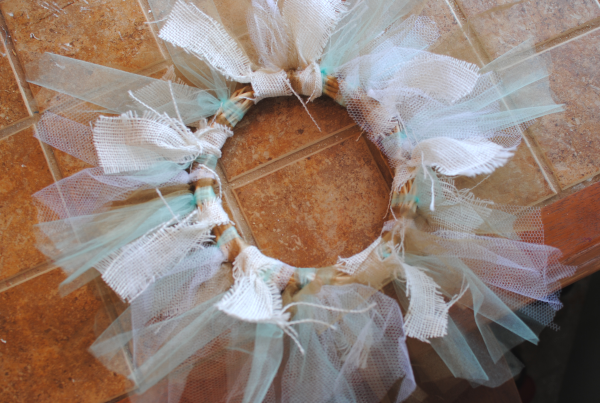 Keep going adding in colors where you think they might fit best. It will really start to fill out and then you can add in your burlap ties to make it a little more rustic. I didn't go too crazy with the burlap strips because a little goes a long way.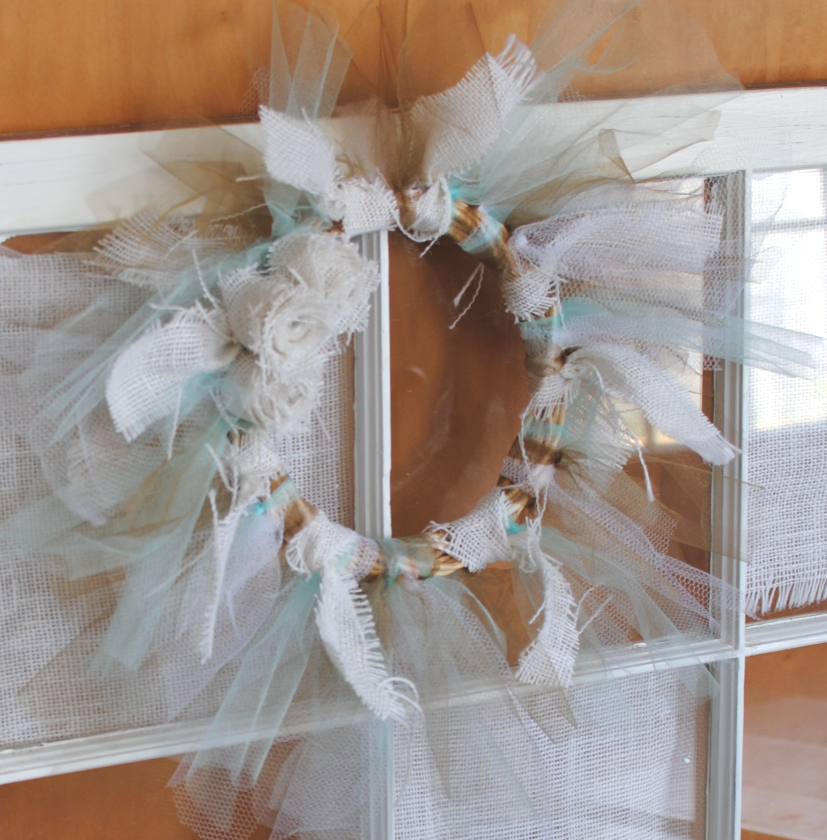 But when I was finished I thought it needed a little more burlap so I made up a few burlap roses by simply rolling it up unevenly. They aren't perfect but they do resemble roses so they will work.
The wreath looks wonderful on my window that I painted and distressed a little. I also added a little burlap behind a few of the panes to tie it all together.
I hope you enjoyed this DIY project. It's SO easy and it looks just fabulous wherever you put it.
Enjoy!
Like this post? SHARE it!