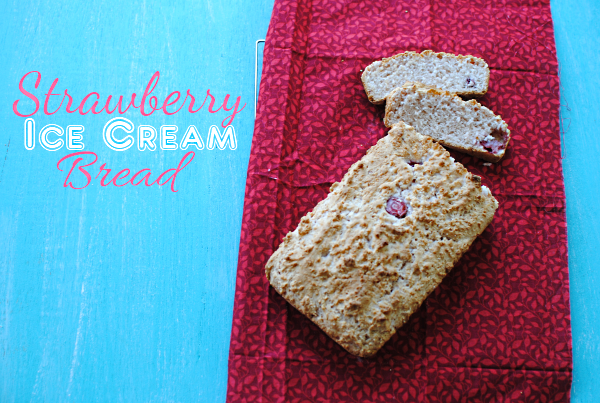 One of my fondest memories as a kid was sitting on the couch with my dad eating ice cream.
Right from the container.
With a fork.
Don't ask me why, but he always ate his ice cream with a fork. To this day when I open the silverware drawer to remove a utensil for eating ice cream, I cannot help but look at a fork and remember those times with my dad.
The other fond ice cream memory would be when our family would stop at Sonic for dipped cones. I can remember hearing the blinker click on when the Sonic sign came into sight and getting extremely excited about those cones. It wasn't until recently that my dad found out I had a complex as a kid because he used to bite the very tip off of my cone before he handed it back to me. I can't blame him though. Those cute little chocolate peaks are very enticing. Even my husband has done this to me a few times.
Brace yourself. Today's recipe might just be life-changing. I absolutely cannot take the credit for this simple, yet incredible recipe that I'm sharing with you today. I found this over at The Hungry Housewife who originally found it in 1001 Ways to Cook Southern which looks like an amazing cookbook.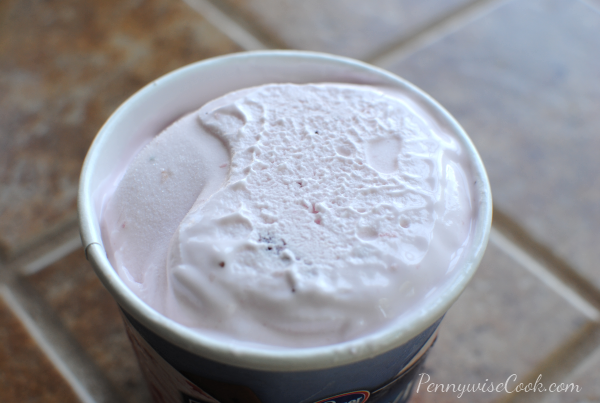 I'd hardly call this a recipe though. It's 2 ingredients and even a child could make this. Get you one of those 16 oz tubs of ice cream at Kroger when they are on sale for $1 and you're set. That's what I did. I got a few different flavors to try out. I'm going to share two of them with you today. Let your ice cream sit out and soften real good. It can still be thick, just not with big lumps.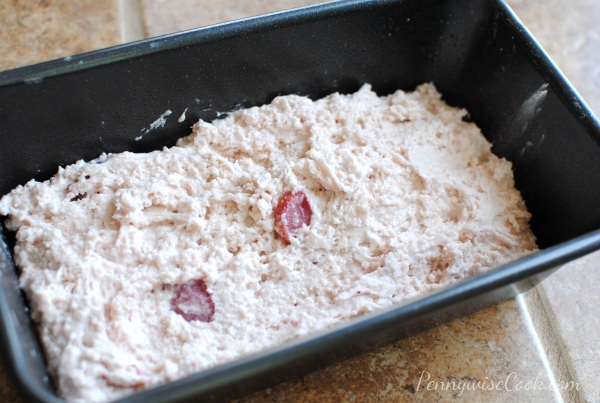 Mix the softened ice cream with 1 and 1/2 cups of (very key here) self-rising flour. Pop into a greased loaf pan and it might look a scraggily mess like mine did.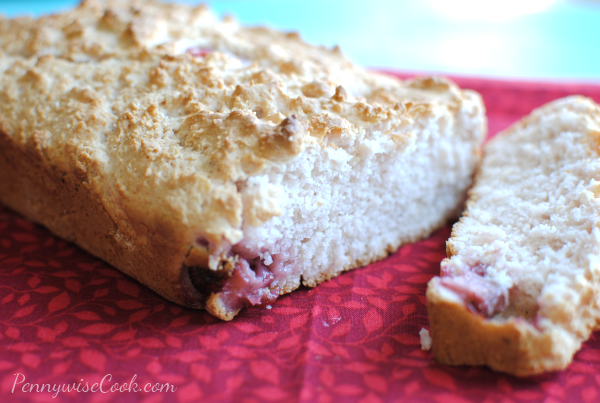 It doesn't matter though. Because that scraggily mess makes the most delicious bread. Strawberry was my favorite so far. The ice cream had pieces of strawberry that flecked themselves all throughout the bread. It's a very subtle strawberry taste. Don't expect it to taste like a mouthful of ice cream or anything. This was absolutely fantastic when warm with butter slathered on it.
Well, I Can't Believe It's Not Butter anyways. 😉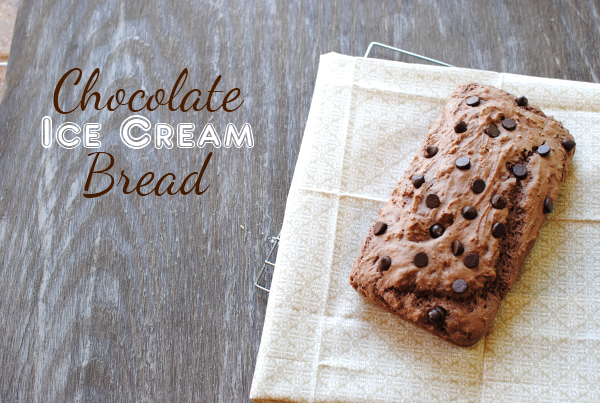 I also made this chocolate version. Oh my goodness was it good. I embellished a little with chocolate chips on top. I think this was hubby's favorite.
Once again when it's warm, you might try a little butter on it. It's soooo good.
If you try any other flavors do let me know how it turns out!
Your favorite flavors of ice cream can easily be turned into bread!
Ingredients
2 Cups Ice Cream of Choice
1 and 1/2 Cups Self-Rising Flour
Method
Preheat oven to 350 degrees.
Allow ice cream to soften with no big lumps.
Mix ice cream with flour and place into greased loaf pan.
Bake for 35- 45 minutes or until you get a clean toothpick.
Remove from pan and let cool. Or slap some butter on it and eat it right away!
Notes
My bread did not take the full 45 minutes to cook. I was using a dark coated pan so that could be why. But I suggest checking yours at around 35 minutes.
My bread batter was a bit lumpy which made for a nice crusty top. If you want smoother texture, you might let your ice cream come completely to room temperature before mixing. The flour tends to ball up when mixed with the colder ice cream.
Be sure to use full-fat ice cream.
http://pennywisecook.com/2-ingredient-ice-cream-bread/
This post may contain affiliate links. You can read more about this in my disclosure policy.
Like this post? SHARE it!