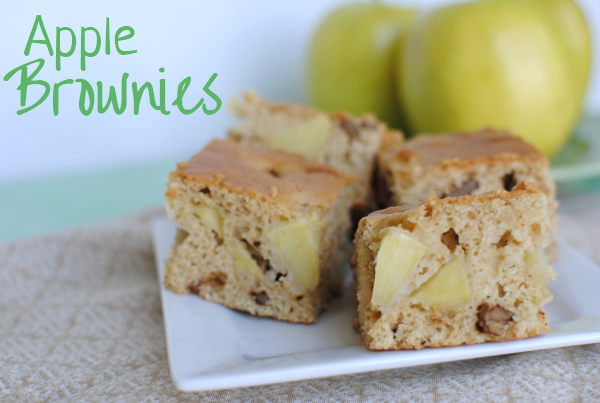 I recently pinned a seasonal veggies and fruits chart on pinterest. This was solely because I honestly am not good about keeping up with what is abundant in what season. I know a lot of the more obvious things are easy to remember but some things have always seemed to be readily available at any time. Albeit, they get crazy expensive in the off season. So I do try to stick with what's cheap at the time because I'd rather cut off my leg than pay $2 per pound for yellow squash.
Which by the way I'm growing yellow squash in my backyard. Well, I take that back- shall I say, I'm killing yellow squash in my backyard. I've also killed an assortment of herbs which is actually quite sad because i was so excited about those!
We're working on their recovery…
Any who so I came across this awesome recipe in this ebook the other day which involved apples. Yes I know they aren't in season (thanks to my pinterest chart!), but they won't break the bank because you only need 1. I completely overhauled the recipe to make it healthier. Sometimes this doesn't work out and rarely does it come out right on the first try. But the moons must have aligned just right because they turned out perfect! Yummy apple brownies with nuts and big chunks of apples inside. They are so comforting!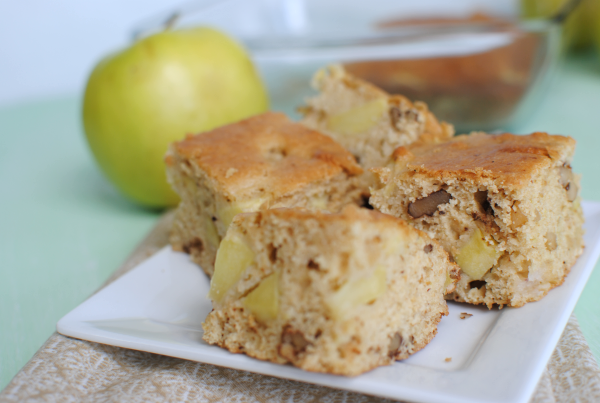 These "brownies" are a healthy snack that's loaded with fresh apples and nuts!
Ingredients
1 cup all-purpose flour
1 cup whole wheat pastry flour
1 medium apple, cored, peeled, and chopped
1/2 cup unsweetened applesauce
1/4 tsp nutmeg
1/2 tsp cinnamon
1/2 teaspoon baking powder
1 tsp vanilla
2 egg whites
1/2 cup walnuts, chopped
Method
Preheat oven to 350 degrees.
Beat eggs, applesauce, and vanilla together.
In a separate bowl whisk together the flours, nutmeg, cinnamon, and baking powder.
Slowly add in the flour mixture to the applesauce mixture until combined.
Fold in chopped apples and walnuts.
Pour batter into a greased 9x9 baking dish and back for 30 minutes or until a toothpick comes out clean.
http://pennywisecook.com/apple-brownies/
Like this post? SHARE it!