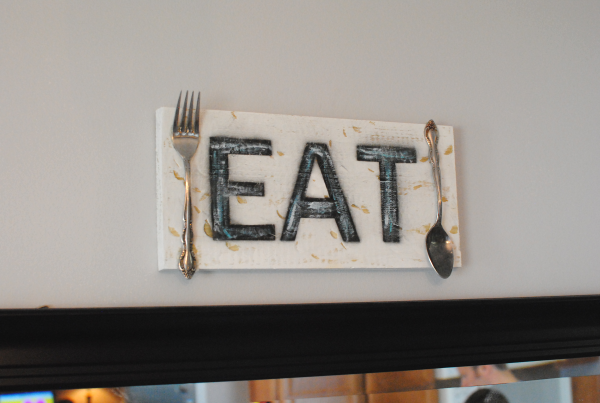 You may have seen the cute little Eat signs that have been popping up all over the net. They make the perfect wall decoration for a kitchen. I've never once attempted to make a wall sign before, but we had some leftover wood from another project so I decided I'd give it a shot. I first came across the idea over at Crafts by Amanda. And apparently I'm late on the Eat sign bandwagon because she originally posted that back in November of 2012!
If you're considering something like this cute sign for your kitchen, here's how I made mine. Super easy and only cost me the price of the fork and spoon (which was literally a few cents). I picked them up at Goodwill where they were 10 for $.99.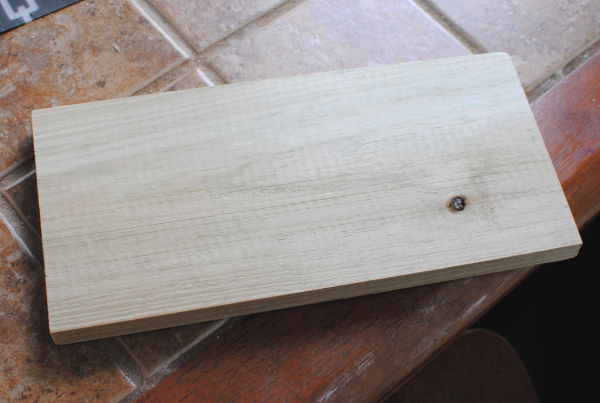 I started with this plain jane, foot-long piece of wood. It doesn't really matter what size, it's whatever you have on-hand or find cheap.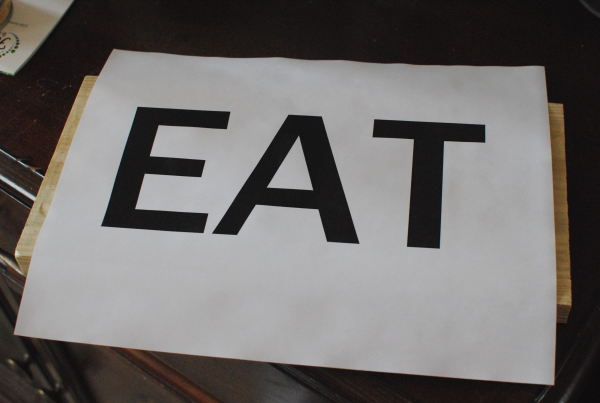 Using my computer and printer, I made the word eat with a pretty standard font. You'll have to forgive me, I forgot exactly which one this is. I fit it to my board making sure it would fit just right.
I then painted it with some white-ish paint that I had already. I let it dry and then came the fun part…
I took a hammer and sander to it. Just to give it a little distressing. I wasn't too worried about making it perfect.
I cut out my letters and then taped them to the board on the back. Once again, I wasn't too worried about it looking perfect. Do you like my notebook paper job? It's a hot mess!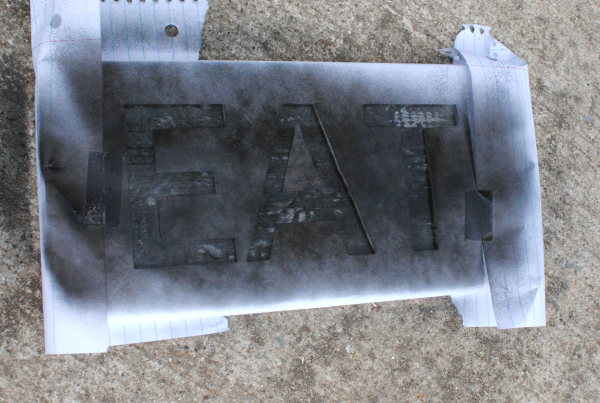 I spray painted the cut out letters and once again, perfection was not the object. It can look darker in some areas and lighter in others.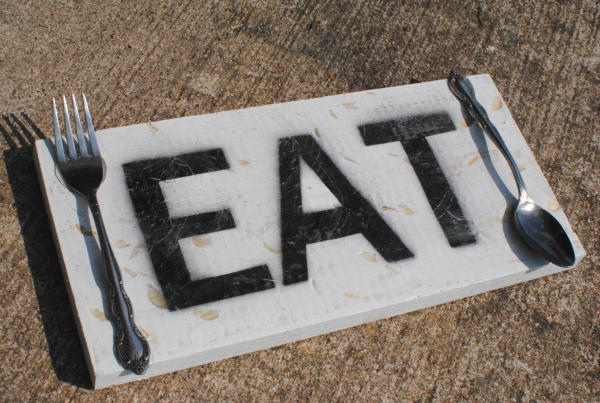 I used a very small brush to paint in a few more colors onto the word eat. I also sanded the letters just a bit.
I then used some general glue (I can't remember what it's called) to glue the silverware to the sign. I really loved the idea of Amanda's to put silverware on there. It really gives the sign some demention I think.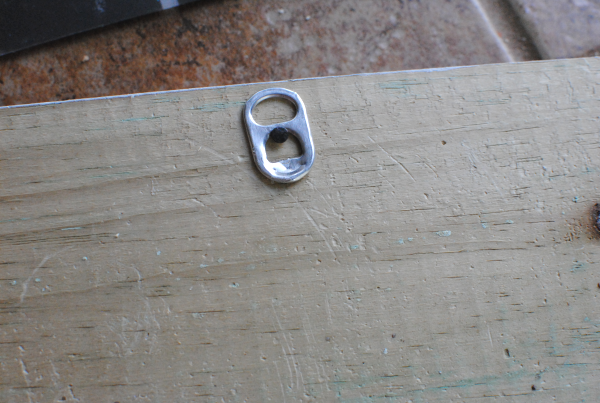 And check this out, I used a soda tab to hang it! It was light enough that I didn't really need anything too involved to hang it.
This post may contain affiliate links. You can read more about this in my disclosure policy.
Like this post? SHARE it!